What's Hot in Marketing
The 2023 What's Hot in Marketing Mid-Year Report is available now! At the mid-point of 2023, it's the perfect time to take a look at the year's top trends so far. From lifecycle marketing to AI streamlining, get your copy to learn more today.
To receive a downloadable pdf, fill out this form. Want a printed copy as well? Just click "yes" at the bottom of the form and we'll get it in the mail to you.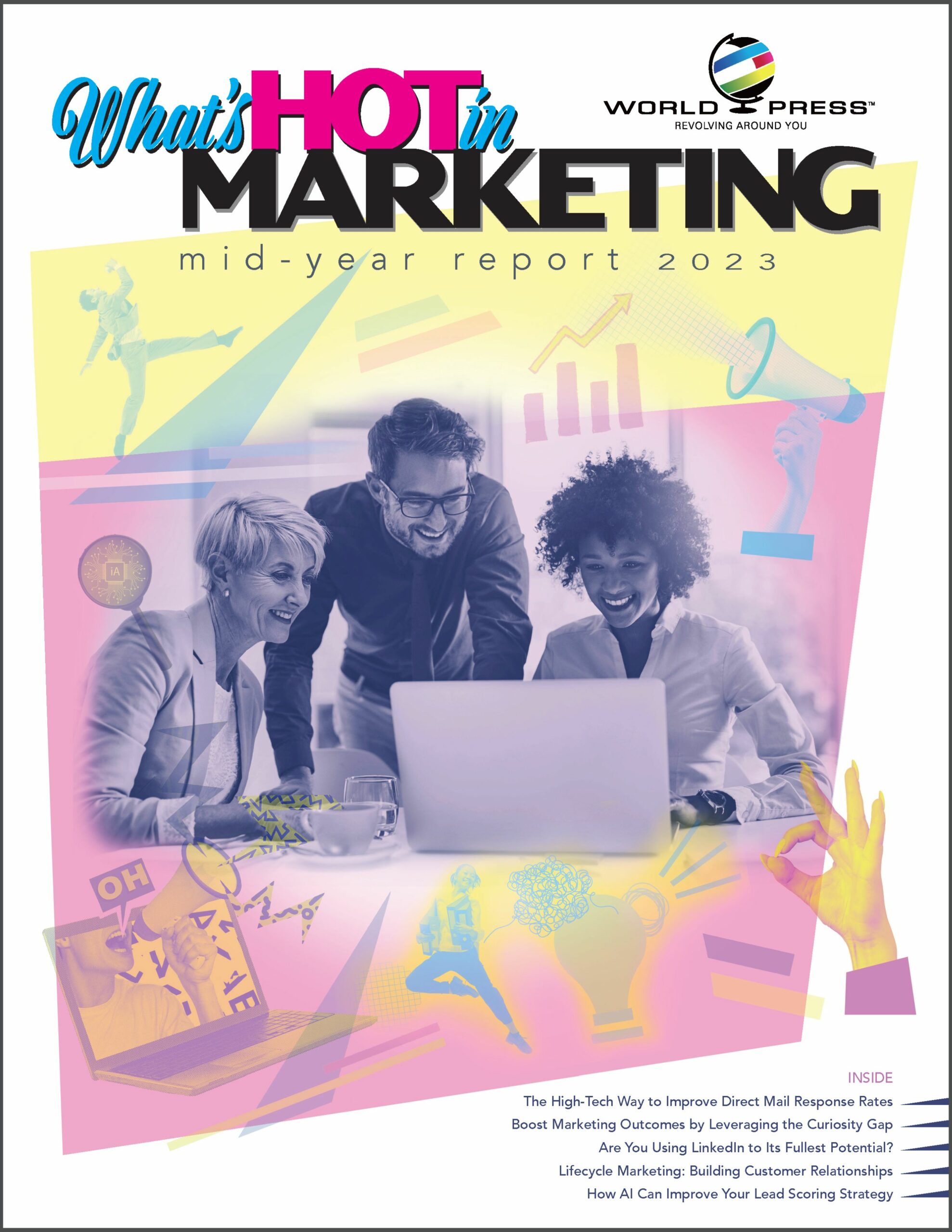 World Press, Inc.
1626 Manufacturers Drive
Fenton, MO 63026
636-343-1167